Looking for peace and relaxation?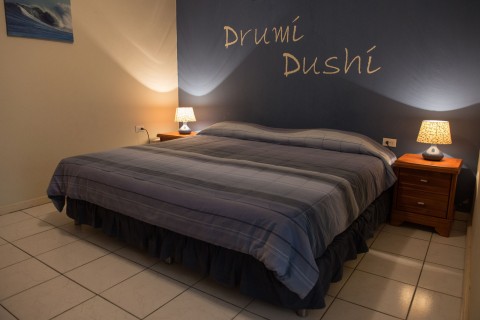 Do you want to spend your time in Aruba in an oasis of peace and tranquility, away from the hustle of mass tourism?
And do you appreciate personal attention?
Experience Camacuri Residence & Apartments. We'll go out of our way to please you!
A peaceful tropical paradise and yet centrally located; a beautiful beach and the center of Oranjestad are within walking distance and the airport is minutes away by car.
Our fully equipped accommodations are located in the cozy courtyard or in the tropical garden, with swimming pool, sun terrace and shaded seating areas.
On the porch or patio of your comfortable apartment you'll enjoy the soothing warmth of Aruba, which is always accompanied by a cooling breeze.
Camacuri Residence & Apartments is the place for tranquility.
Ideally located for both holiday and business trips. And, you can even stay with us for one night only.
---